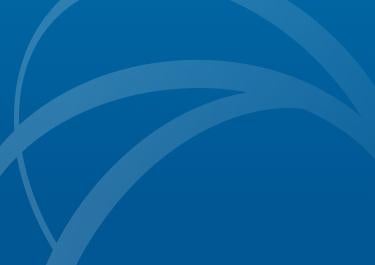 TIPS FOR LIVING WELL
WITH MULTIPLE MYELOMA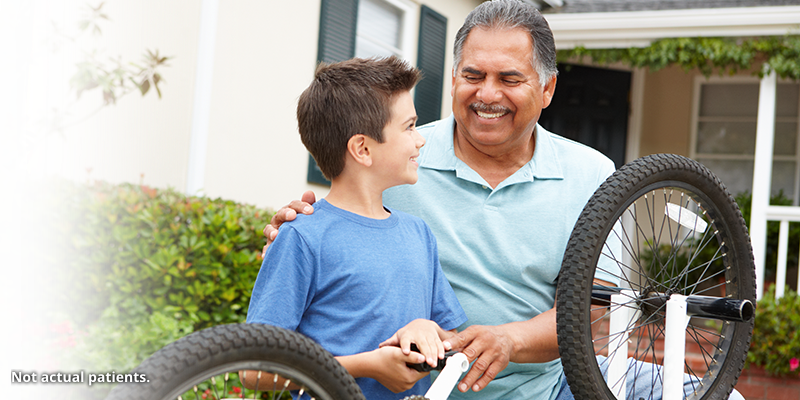 Self-care is important for your health
It's important to make yourself a priority and do good things just for you, like maintaining healthy eating habits and relieving stress. You should discuss your self-care plan with your care team to make sure that it works best for you and your goals.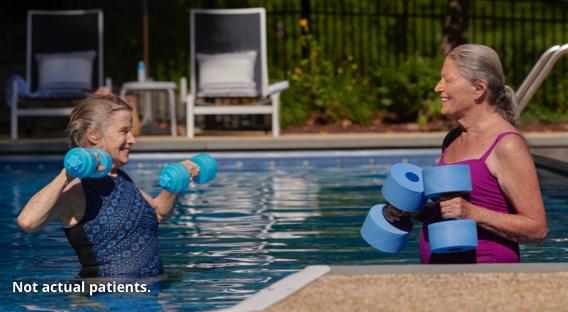 Regular physical activity can help your body adapt to the challenges of multiple myeloma. You can and should still enjoy the activities you love most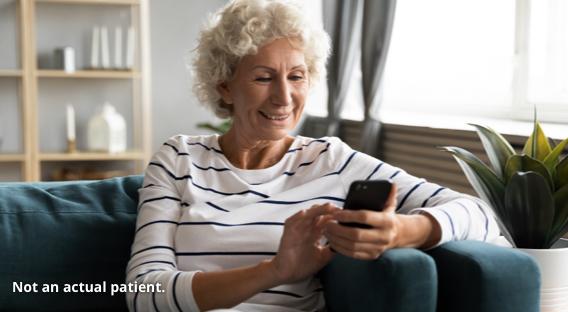 Create a plan and set reminders when each medication needs to be taken so you can make the most out of each day. Remember to pack your medication (and snacks if needed) while traveling or when you're out for the day.

Make every effort to stay on treatment according to the plan set by your healthcare provider. Creating a routine can help you stay on treatment. It can be as easy as taking your meds at the same time each day to help you remember.
It's normal to feel stress while undergoing treatment for multiple myeloma. Managing stress with multiple myeloma can be challenging, but taking a few minutes every day to do something you enjoy can help you feel more relaxed.
Maintaining healthy eating and drinking habits are an important part of multiple myeloma self-care. Work with your care team to formulate a nutrition plan that is best for you. These tips may help you optimize your nutrition
Since multiple myeloma can make your immune system weaker, you may wish to avoid any foods that could make you sick, such as raw meat or fish, runny eggs, unpasteurized drinks, sushi, and unwashed fruits and vegetables




Eat small and frequent meals throughout the day. This can help your body get enough calories and nutrients without making you feel nauseous




Stay away from spicy or fried foods that might upset your stomach




Choose blander foods with milder odors, like cheese, crackers, yogurt, or pasta




Work in high protein foods to help your body's cells, tissues, and immune system recover




Include whole grains to maintain a good energy level




Add a variety of antioxidant-rich fruits and vegetables each day




Eat healthy fats, like avocado, nuts, seeds, or olive oil




Limit added sugars




Drink plenty of water and avoid too much caffeine
Real patient
videos
Listen to real patients share their
experiences with NINLARO.
Takeda Oncology
Here2Assist® patient support
Learn how we can help with coverage,
financial, and educational resource needs.